FEATURED: Property of the Month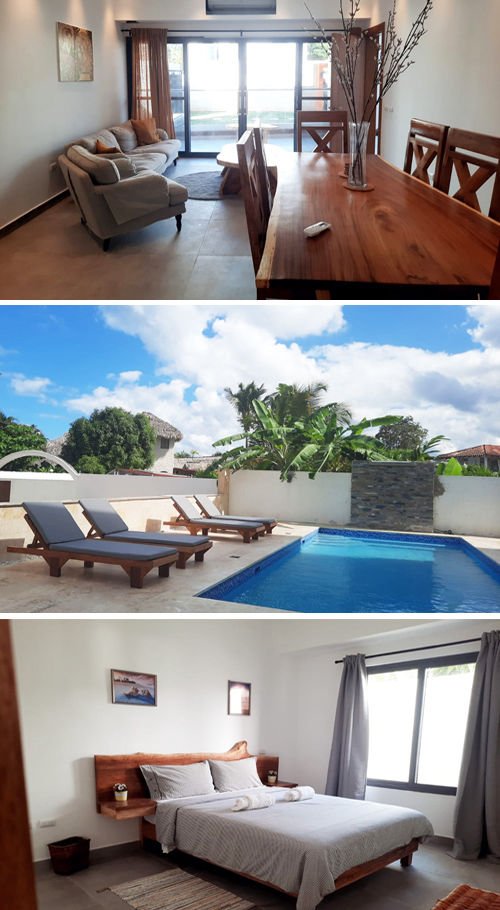 Apartments La Pluma in Las Terrenas, Samana Peninsula
Apartments La Pluma is a beautiful residential project composed of a
building of 8 apartments, A 4-story building of traditional & modern construction, top quality finishing with a fully functional layout.
Located in the area of Casa Blanca, only 230 meters from the beach, 5 minutes' walk, to all activities such as bars, restaurants and stores, and 7 minutes drive to the center of the Town. It is a project conceptualized with the comfort and lifestyle of our customers, the units are between 145 M2 and 155 M2 each.

PROJECT DETAILS
La Pluma Apartments alludes to design simple and beautiful one-block architectural traditional anti-seismic apartment building that It merges with the modern, in whose interior has been conceived a habitat in accordance with the growth and the needs of families and tourists today, providing the comfort to the current times demands.
La Pluma consists of a 4-story building with 2 apartments per level, 1 and 3 bedrooms, the distributions as a room master with waking in clothes bathroom, 2 secondary bedrooms with common bathroom, living room, kitchen, dining room, music and TV, terrace & laundry area.